SNG Coach Is Now MTT Coach with a New Quiz List and Filter
Contents
In ICMIZER 3.20.0 update, we've improved the ease of use and management of various quizzes available in our adaptive push/fold coach and changed its name to more relevant to its complete set of available tools and features – MTT Coach.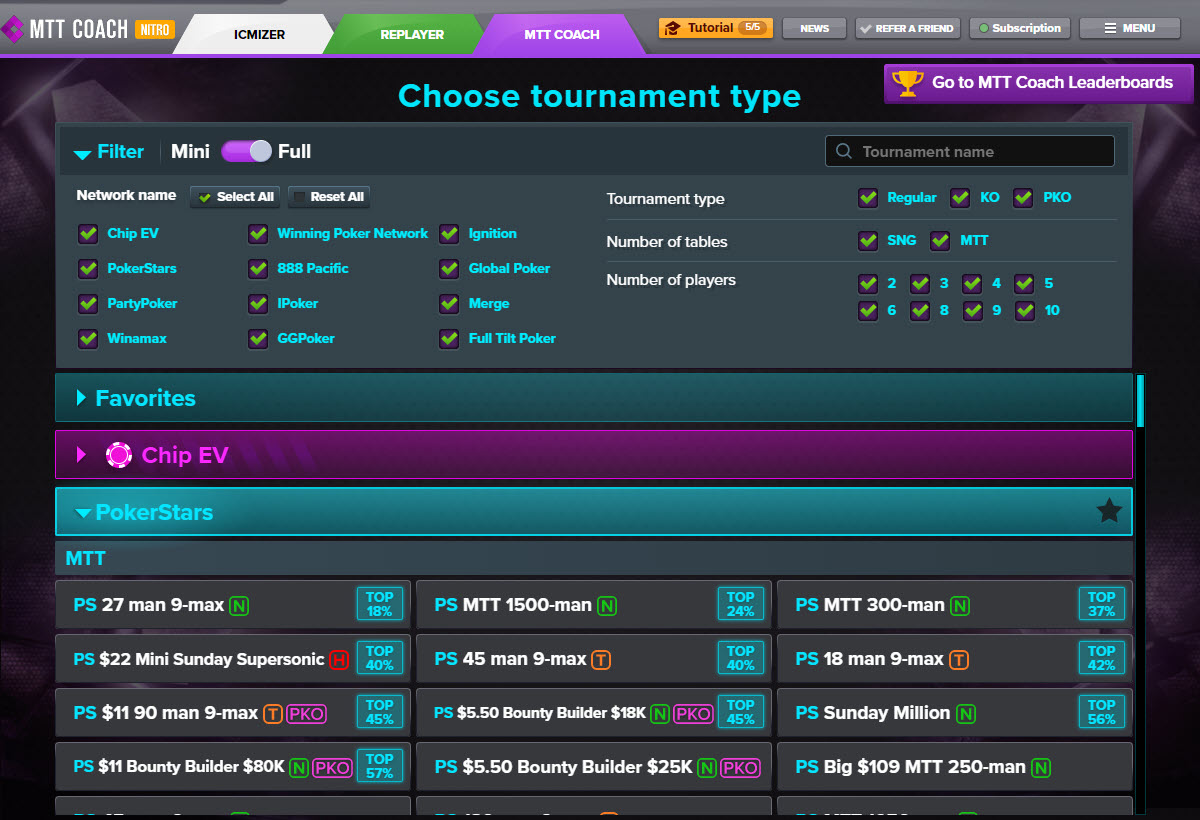 SNG Coach is now MTT Coach
Since the release of the SNG Coach in 2015, we've added and improved many new features and tools. From a personal SNG trainer, it has grown into a universal coach where you can practice push/fold skills in all kinds of modes – Chip EV, single and multi-table SNG tournaments, and in huge MTTs including Progressive KO tournaments. The list of tournaments to choose from was growing every year and currently it has about 250 different tournaments! The long list of tournaments that we've had since the very beginning became hard to navigate.
We added stages in MTT quizzes in ICMIZER 3.13.0 update. Since then, our users can practice push/fold strategy at the final table, at the pre-final table, during the high-pressure bubble stage, or middle stage of a multi-table tournament. And the SNG Coach became a powerful tool for training push/fold strategies in MTT tournaments.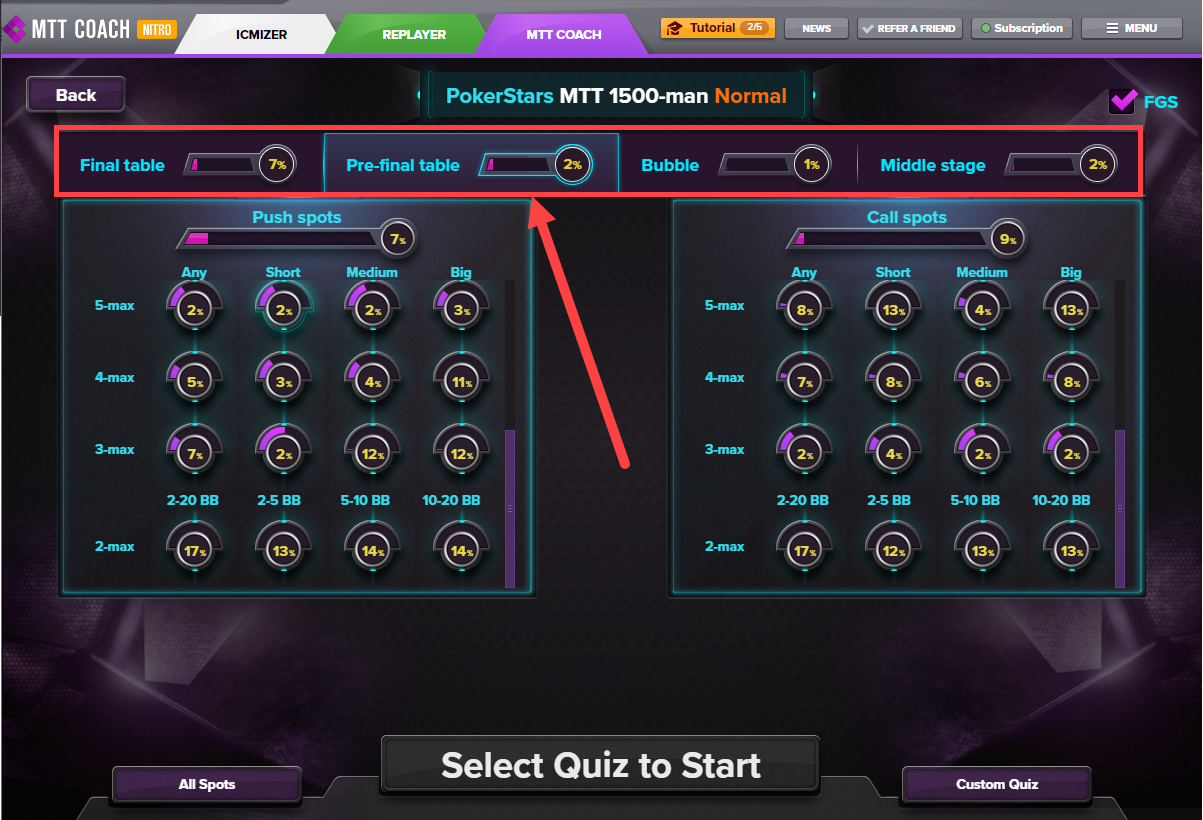 What's new in MTT Coach?
In the ICMIZER 3.20.0 update, we've added a search bar and a new useful system of filters to search and sort the tournaments from the list.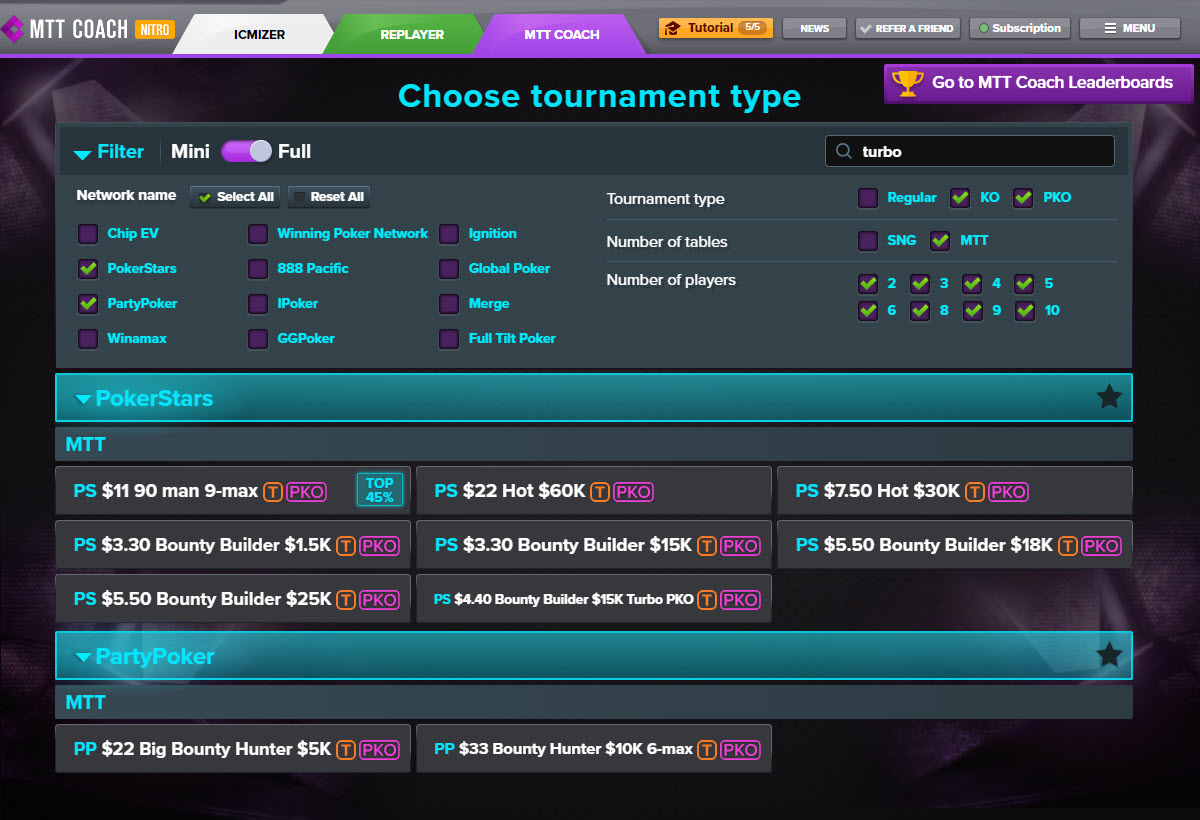 The following filters are available in MTT Coach:
network name
tournament type – Regular, KO, PKO
number of tables – SNG, MTT
number of players
We've also increased the number of tournaments in the Favorites list from 3 to 9 and changed the display style of the tournament list from one column to three.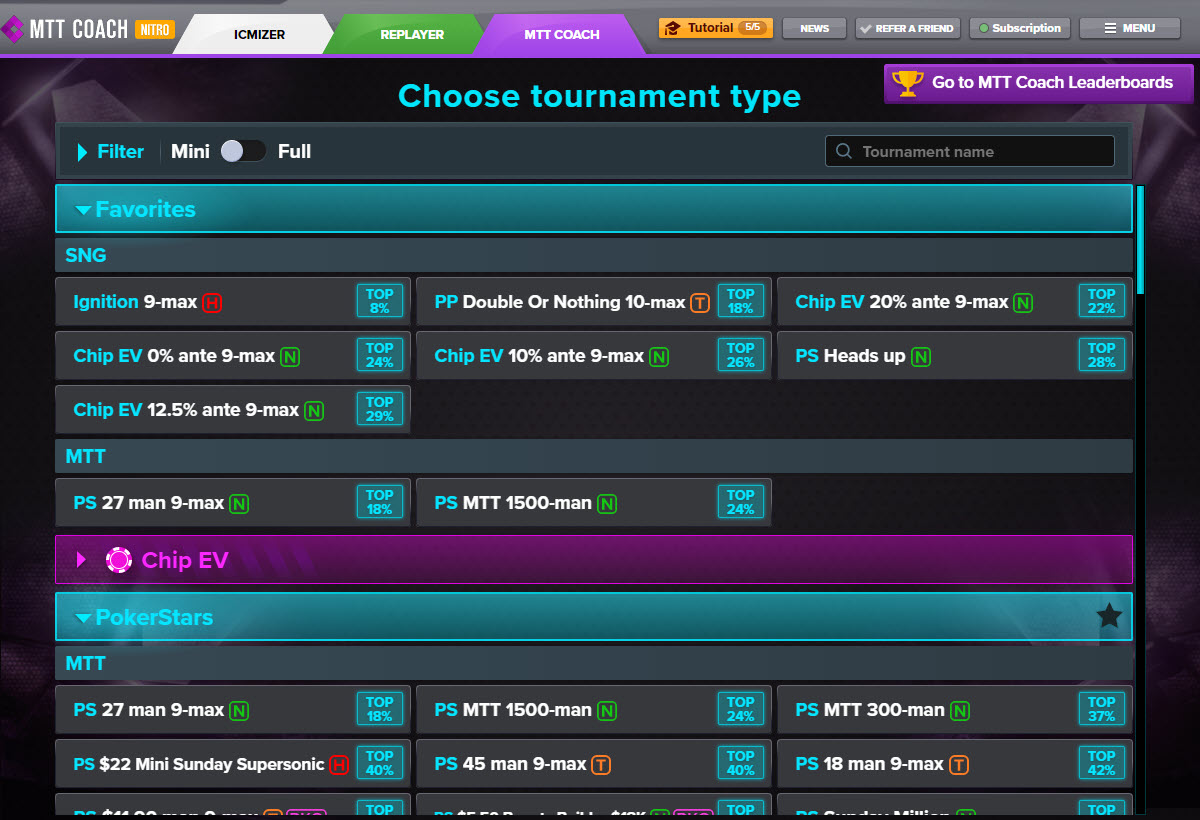 The Quiz list now behaves similarly to the ICMIZER Tournament list.
Now it's easier for you to navigate through a large number of tournaments, and therefore we are ready to receive your requests for adding tournaments that you want to have in the MTT Coach list. If MTT Coach still misses some important tournament structure, please, send your suggestions for adding it to our email, and we will add them!
Also, you still can pin your favorite rooms to the top of the list of poker rooms using a star icon and collapse or expand the list of tournaments available in the room using a checkmark: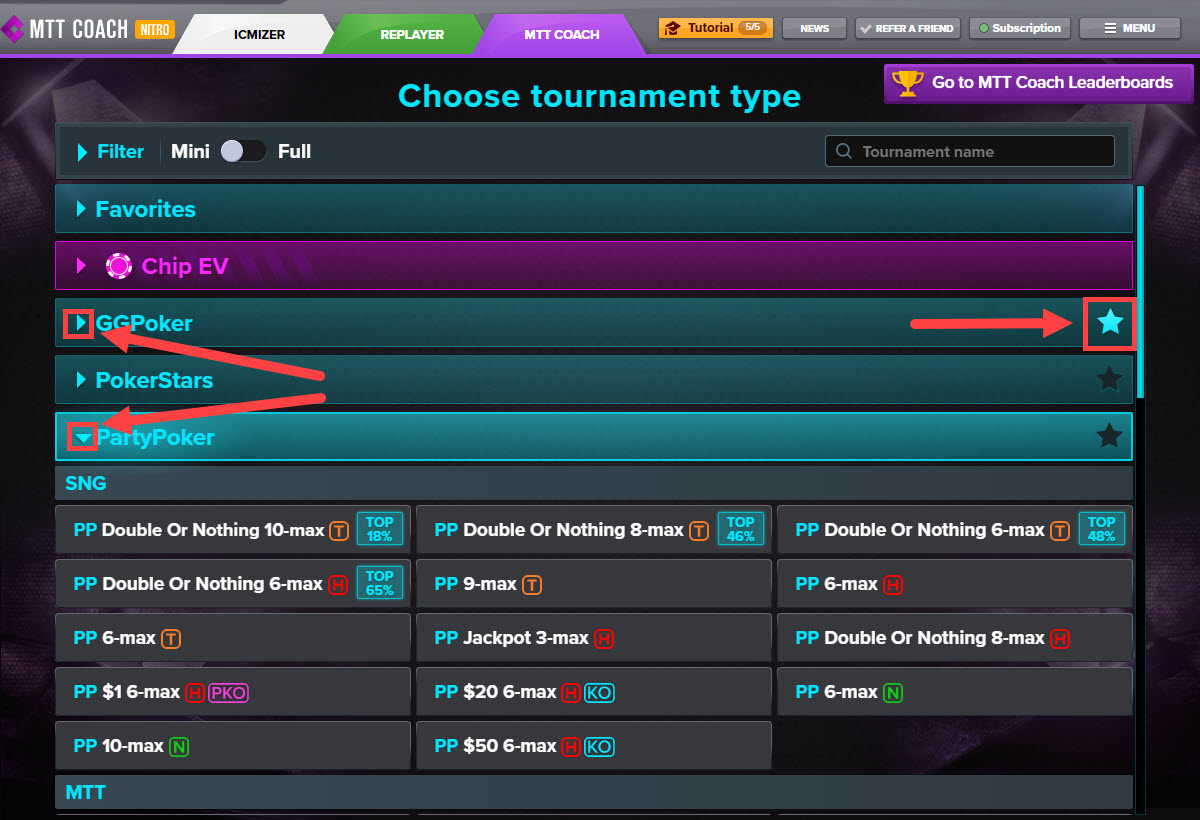 These changes significantly improve the usability of the personal push/fold trainer MTT Coach and allow you to train and improve your push/fold skills even more effectively.
Try the new MTT Coach for free!
MTT Coach requires an account with a PRO subscription. Activate the ICMIZER Suite 7-day free trial and check all new MTT Coach features! A free trial is available for all new users and users who have never purchased the ICMIZER 3 subscription before.
In each quiz, your skills are put to the test as you make the same kinds of decisions you would at a real table. Firm but fair, MTT Coach could give a head start to many real coaches!
—
SNG Coach Is Now MTT Coach with a New Quiz List and Filter