ICMIZER 3.22.0 – MTT Coach and Replayer Quality of Life Improvements
In the ICMIZER 3.22.0 update, we're now providing more relevant information about the tournament situation in MTT Coach and Replayer gets a new Reverse List function.
New In Replayer
We've added the Reverse list feature to Replayer. This option is most important for GGPoker hands since, by default, they are in reverse order, and the replay could not be done from the beginning to the end of the tournament in the correct order.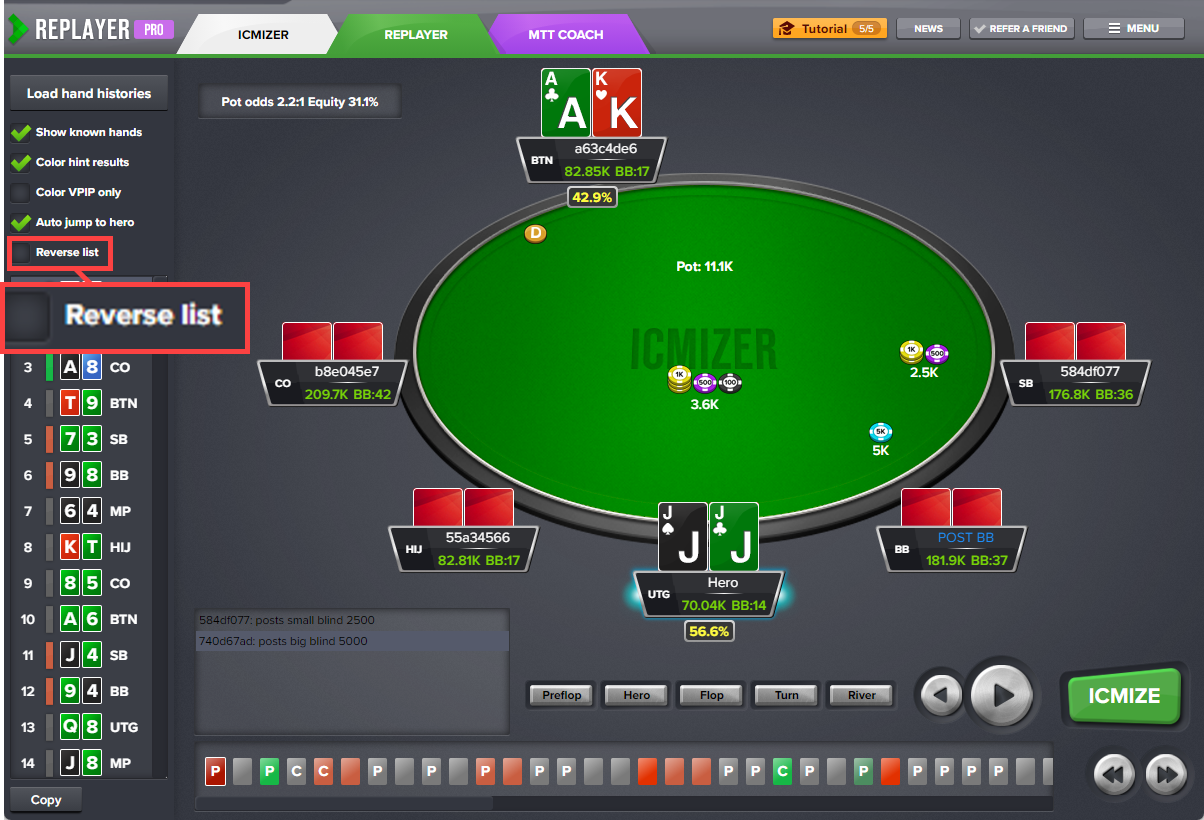 It also reverses the list of hands in the "Histories" tab in the ICMIZER calculator.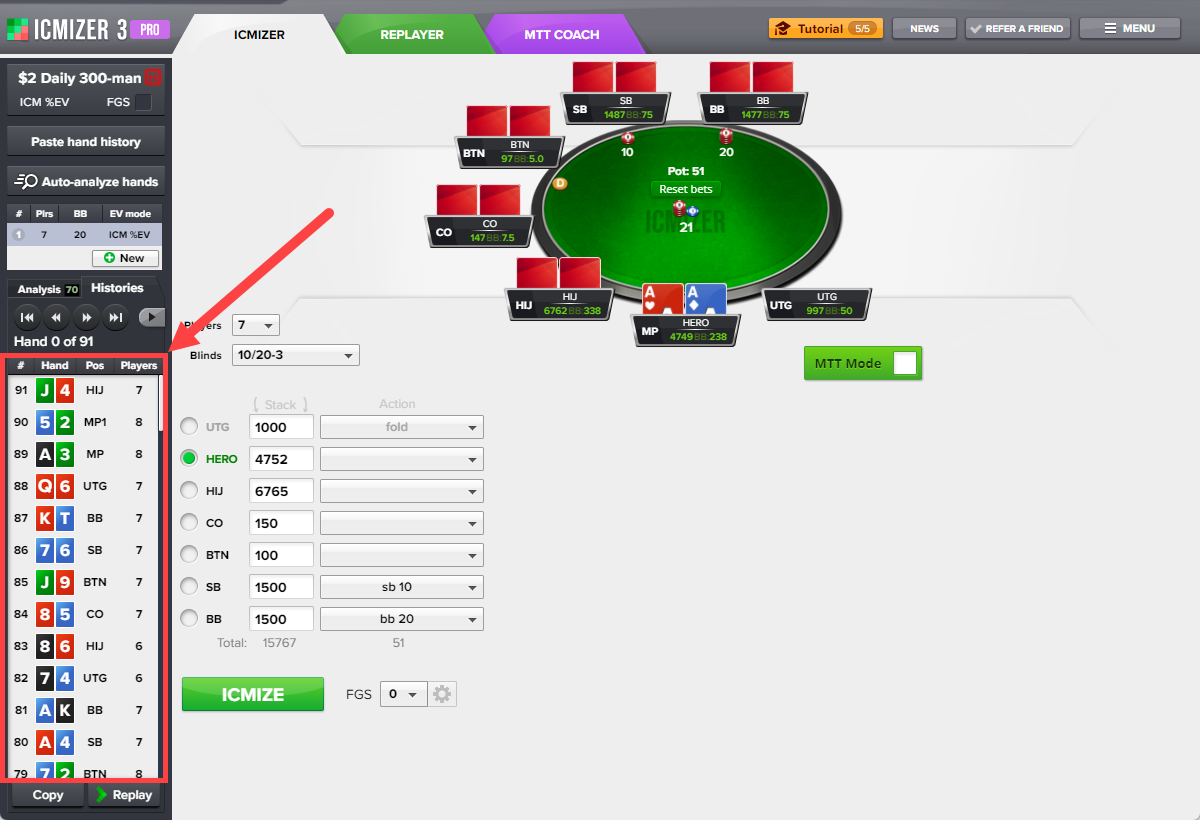 MTT Coach Improvements
Based on your fantastic feedback that we've received we're introducing a few quality of life improvemets to the process of training with our MTT Coach.
We've added the Players till ITM information to the tournament data in the question window: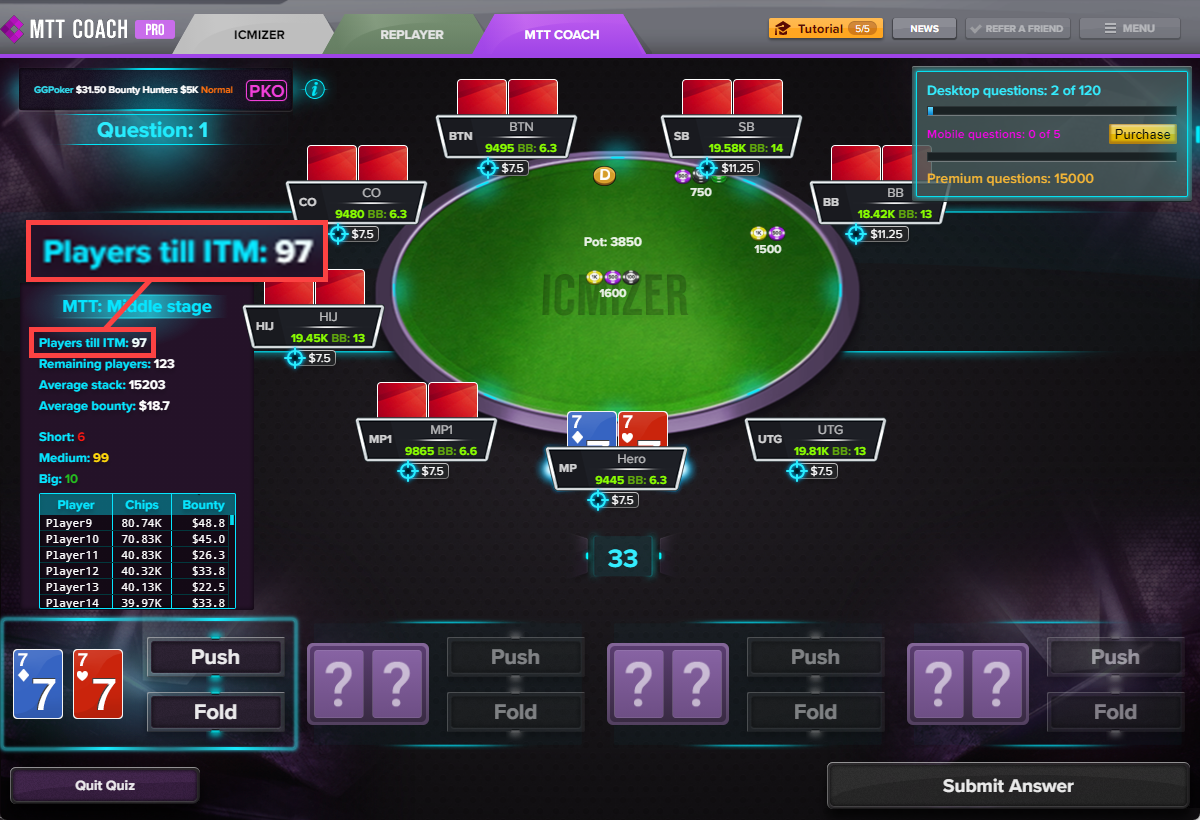 and a new information table to MTT final tables and SNGs that provides payouts of the tournament:
If you want more information about the tournament structure and payouts, hover the cursor over the "i" icon we've added next to the tournament's name. The tooltip with the tournament info will show all the details: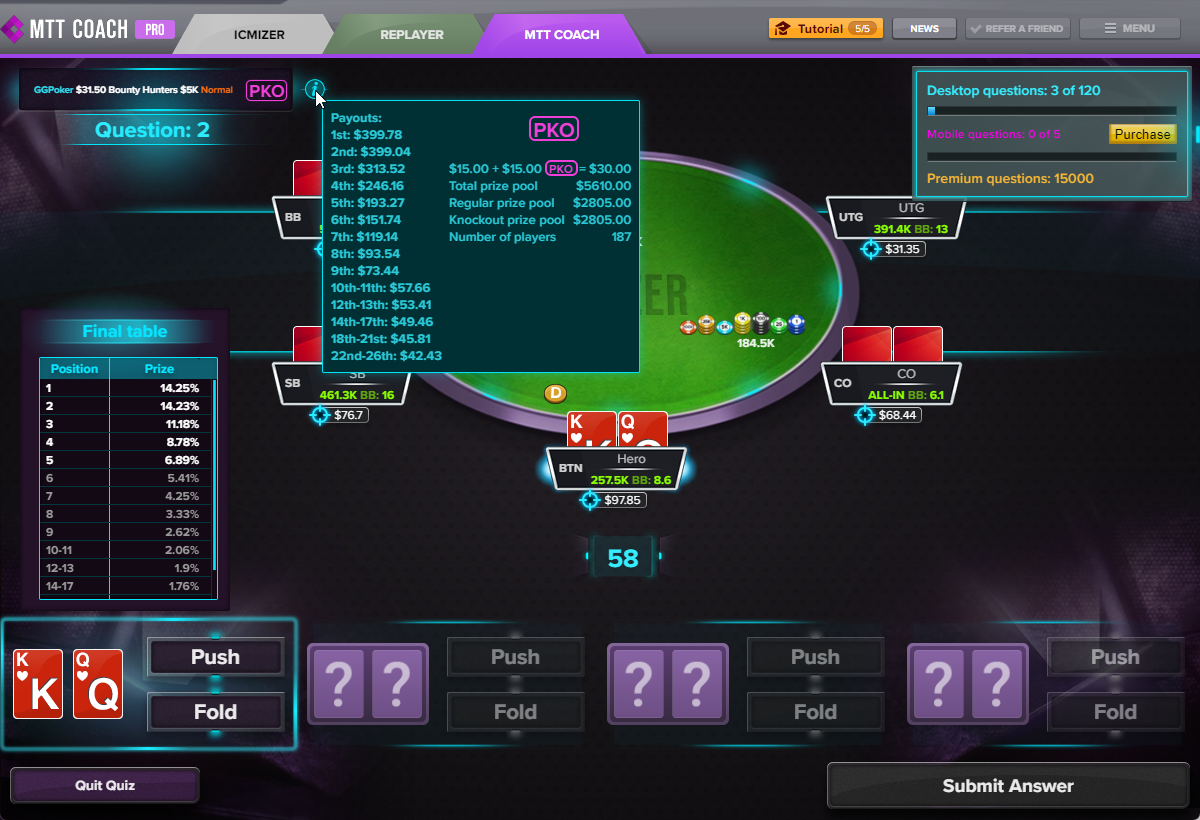 You can now see more helpful information while answering questions in the MTT Coach and train your Push/Fold skills even more efficiently!
Regarding the most important bug fix of this update, the same popup but in ICMIZER could sometimes get out of bounds of the application making it impossible to read the actual tournament payouts. This is also fixed in this update.