We are pleased to announce that ICMIZER 7-day Free Trial is now available!
Choose the desired subscription plan and get a fully functional ICMIZER 3 Suite Basic or PRO subscription for 7 days which will allow you to test drive our professional software and make an educated decision about how useful ICMIZER Suite is for your preflop poker skills.
ICMIZER 3 Basic Subscription grants the permission for the personal use of the most recent version of the preflop calculator ICMIZER 3.
ICMIZER 3 PRO Subscription contains permission for the personal usage of the most recent versions of all three tools of ICMIZER Suite:
Just activate your free trial, and you immediately get:
Powerful preflop Nash ICM/FGS Calculator for finding optimal plays in any situation in the late stage of SNG and MTT tournaments.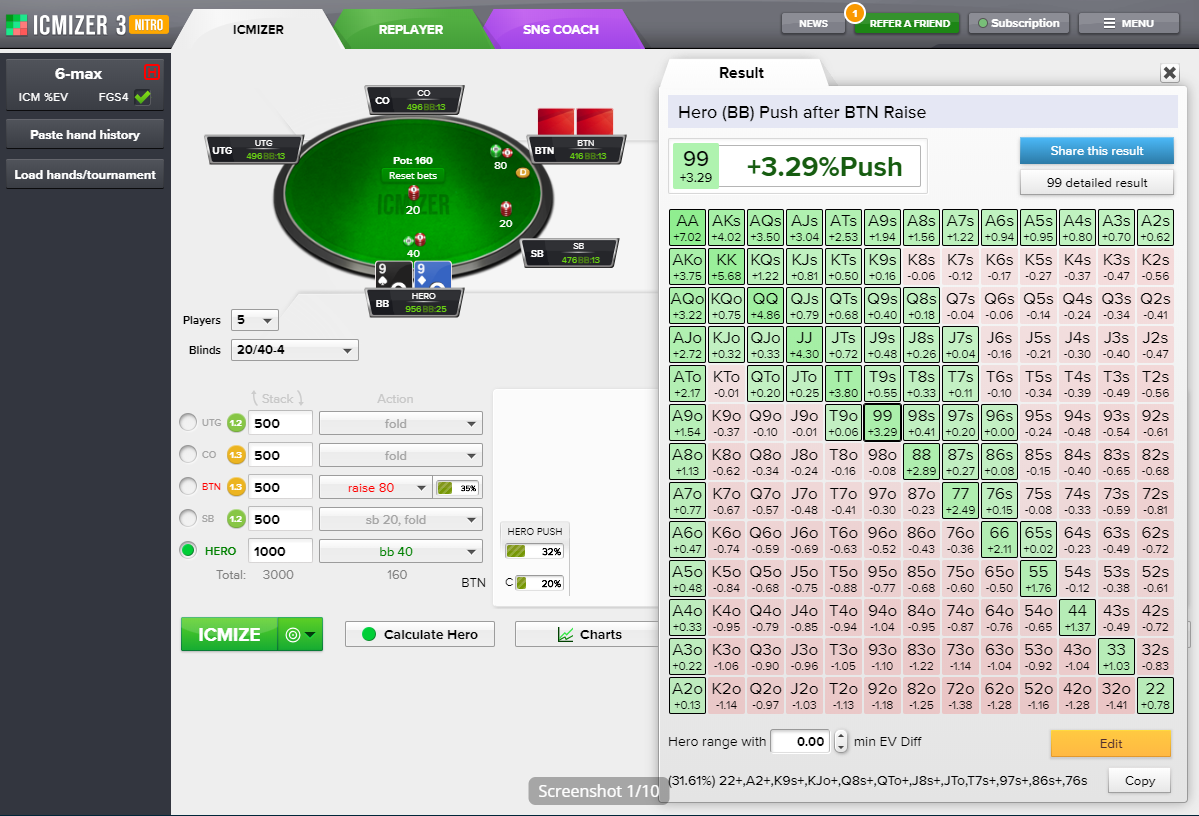 The automatic analysis feature - one of the can't-miss features in ICMIZER 3, which lets you find the most controversial and difficult hands in no time. Not only is it an effective learning tool, but it can also really speed up your training process! Read this article to get an extra edge with this powerful feature: How to Use Automatic Hand Analysis in ICMIZER 3.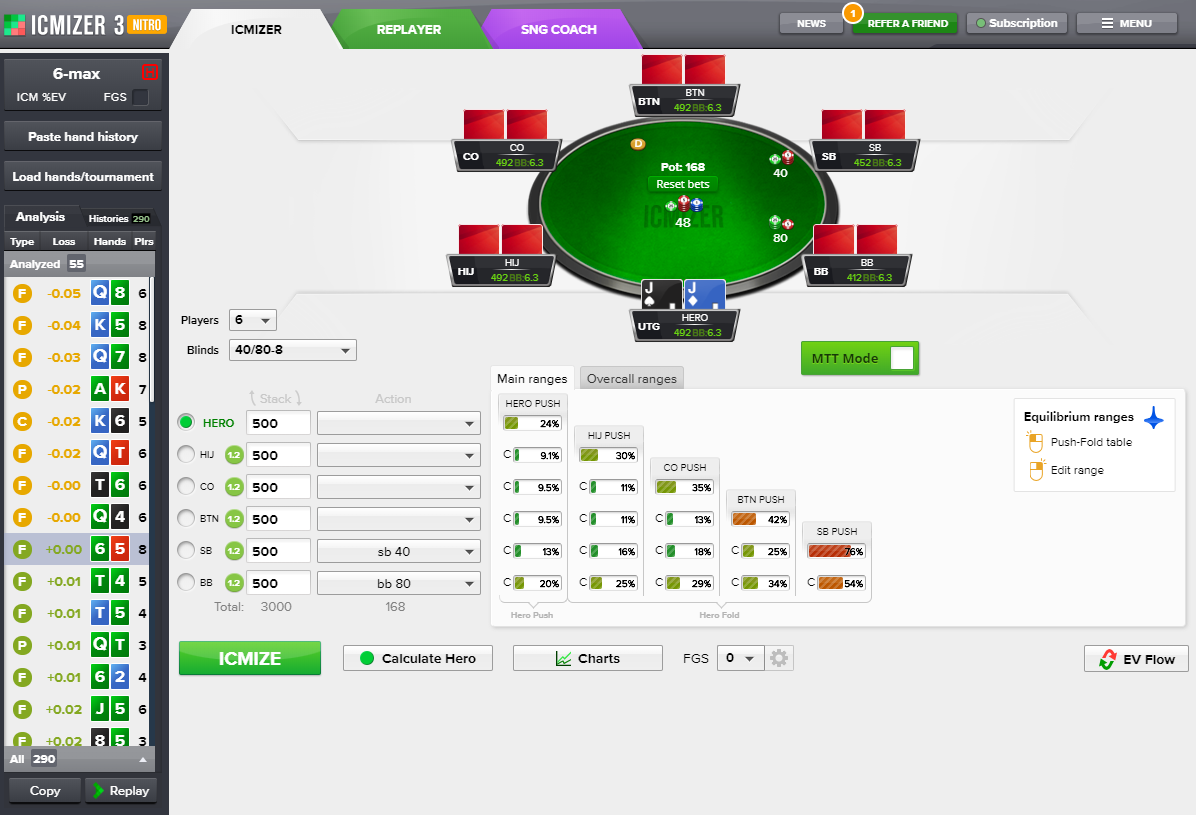 SNG Coach is your personal Push/Fold coach that's always ready to pump up your Push/Fold skills, quickly and effectively, 24/7.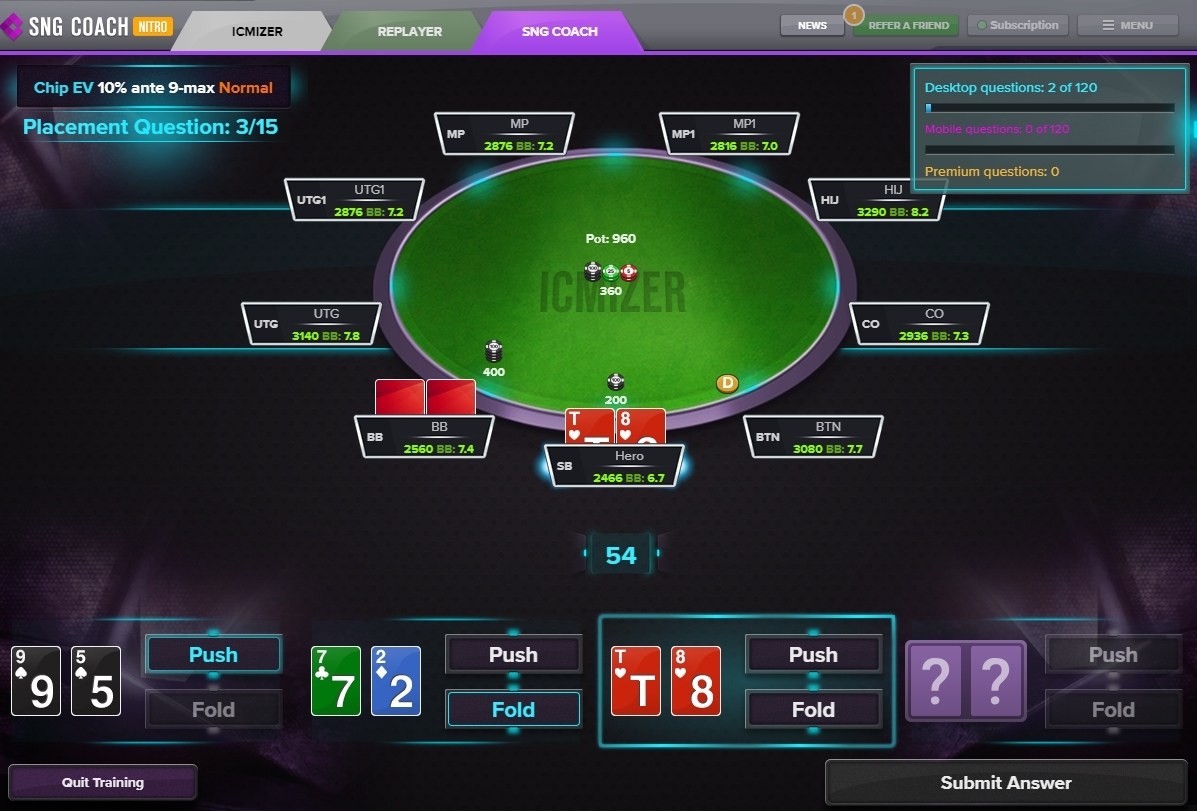 The hand history player Replayer allows you to review your sessions in a user-friendly interface quickly. Instantly find optimal plays in difficult hands with ICMIZER preflop calculator.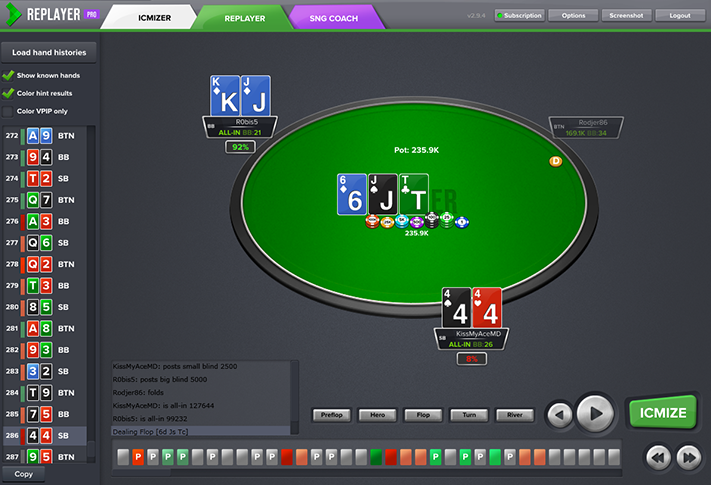 To get ICMIZER 7-day free trial open ICMIZER, go to the Subscription menu and click Start 7-day trial!
At the end of the 7-day trial, you will be charged for the price of the plan you have chosen. You can cancel your trial at any time from the Subscription menu.